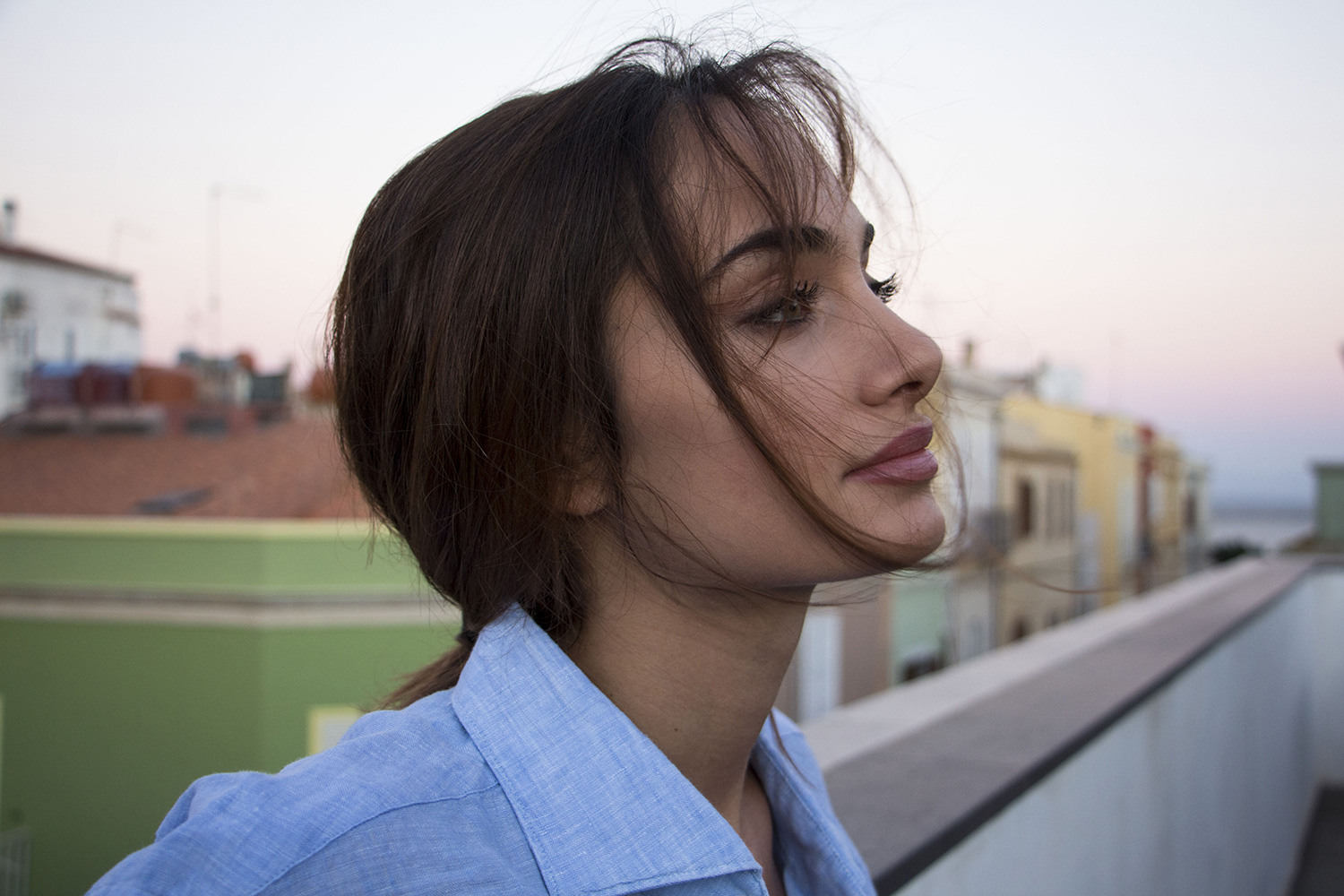 Denise Capezza was born in Naples, where she graduated with a degree in classical and contemporary ballet, after fifteen years of academic studies. She began studying acting at the Teatro Elicantropo by Carlo Cerciello, her first teacher, continued in Rome and then abroad.
She was chosen as the protagonist of the Turkish TV series " Uçurum " (later distributed in several countries). She flew to Istanbul and learned Turkish in three months, as well as the character she played, Felicia Matei, a young Moldavian girl who was kidnapped and started prostitution.
After two seasons of the successful series, Denise started starring in other important projects: " Inadına Yaşamak ", " Düşler ve Umutlar ", " Darbe ", " Aşkın Dili Yok " and " Hep Yek ". She also learned the Turkish sign language to interpret the deaf Canan in a TV series about the conflicts between Kurds and Turks. For the filming she moved to Kurdistan, in the province of Van, despite the delicate political situation.
Emboldened by the work experience gained abroad in four years, she decided to return to Italy and then she was chosen by Stefano Sollima to interpret the melancholy and fatal Marinella in the second season of " Gomorrah The series ".
In 2017 she was in the short movie " Killer in Red " for Campari, directed by Paolo Sorrentino. Then, she was the protagonist of the romantic comedy " San Valentino Stories " and, in 2019, the pulp film " Cobra non è ", the first feature film by the Apulian director Mauro Russo (currently in post-production). In October we will see her in the second season of the TV series Netflix " Baby " and then at the theater with " After The End " by Dennis Kelly, directed by Francesco Saponaro.