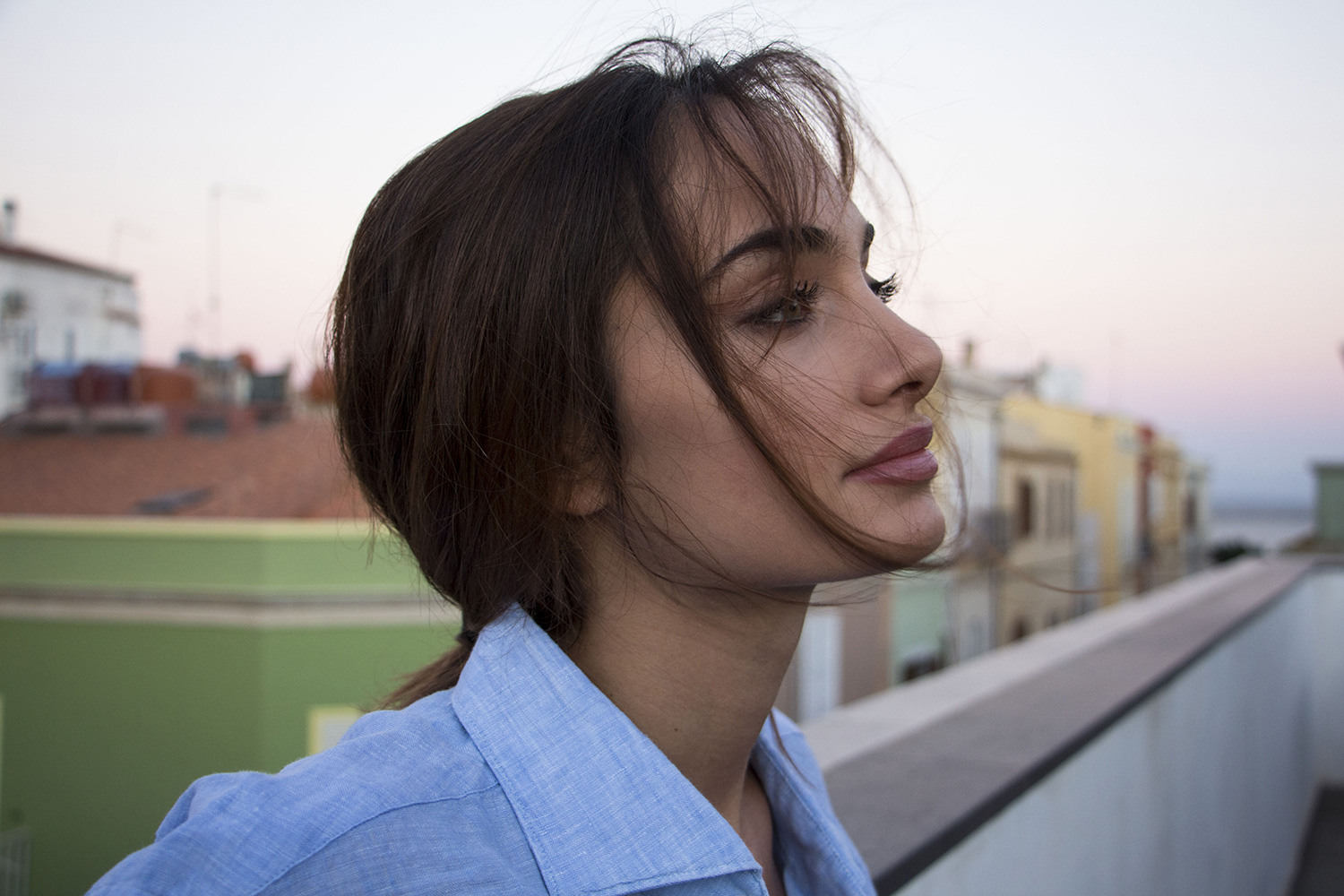 Denise Capezza was born in Naples. After fifteen years of academic studies throughout her childhood and early teenage years, she eventually graduated in ballet.
Indulging in her lifelong spontaneous love for theatre and cinema, she decided to take on acting, first studying in Naples before moving to Rome. In 2012 she was cast as the main character in the Turkish TV series  " Uçurum " , which brought her to Istanbul, where she had to learn Turkish at a fast pace and in quite a short time. After two successful seasons of the series, she took part in several other projects for the Turkish market: " Inadına Yaşamak ", " Düşler ve Umutlar ", " Darbe ", " Aşkın Dili Yok " and " Hep Yek ". She also learned the Turkish sign language to interpret the deaf Canan in a TV series about the conflicts between Kurds and Turks. For the filming she moved to Kurdistan, in the province of Van, despite the delicate political situation.
Encouraged by the personal and professional growth experienced abroad, in 2015, she decided to return to Italy, determined to build a career for herself in her country. Shortly afterwards, director Stefano Sollima entrusts her with the role of Marinella in " Gomorrah The series ".
In 2017 she was in the short movie " Killer in Red " for Campari, directed by Paolo Sorrentino. She then took part in a variety of TV, film and theatre projects: among these, she played Natalia in the Netflix TV series " Baby ", performed in the theatre play " After The End " by Dennis Kelly and served as the main character in the pulp comedy " Cobra non è " and in the social film " Un mondo in più ".
In 2021, she played Giuseppina in the Amazon TV series " Bang Bang Baby " and Alessandra Persiano in " Vincenzo Malinconico, Avvocato ", a Rai TV series based on the best-selling books by Diego de Silva.
In 2022, she is in the cast of " Crimes of the Future " by David Cronenberg, the film premiered at the 75th Cannes Film Festival. She recently finished filming the Sky Original TV series " Unwanted " directed by Oliver Hirschbiegel.