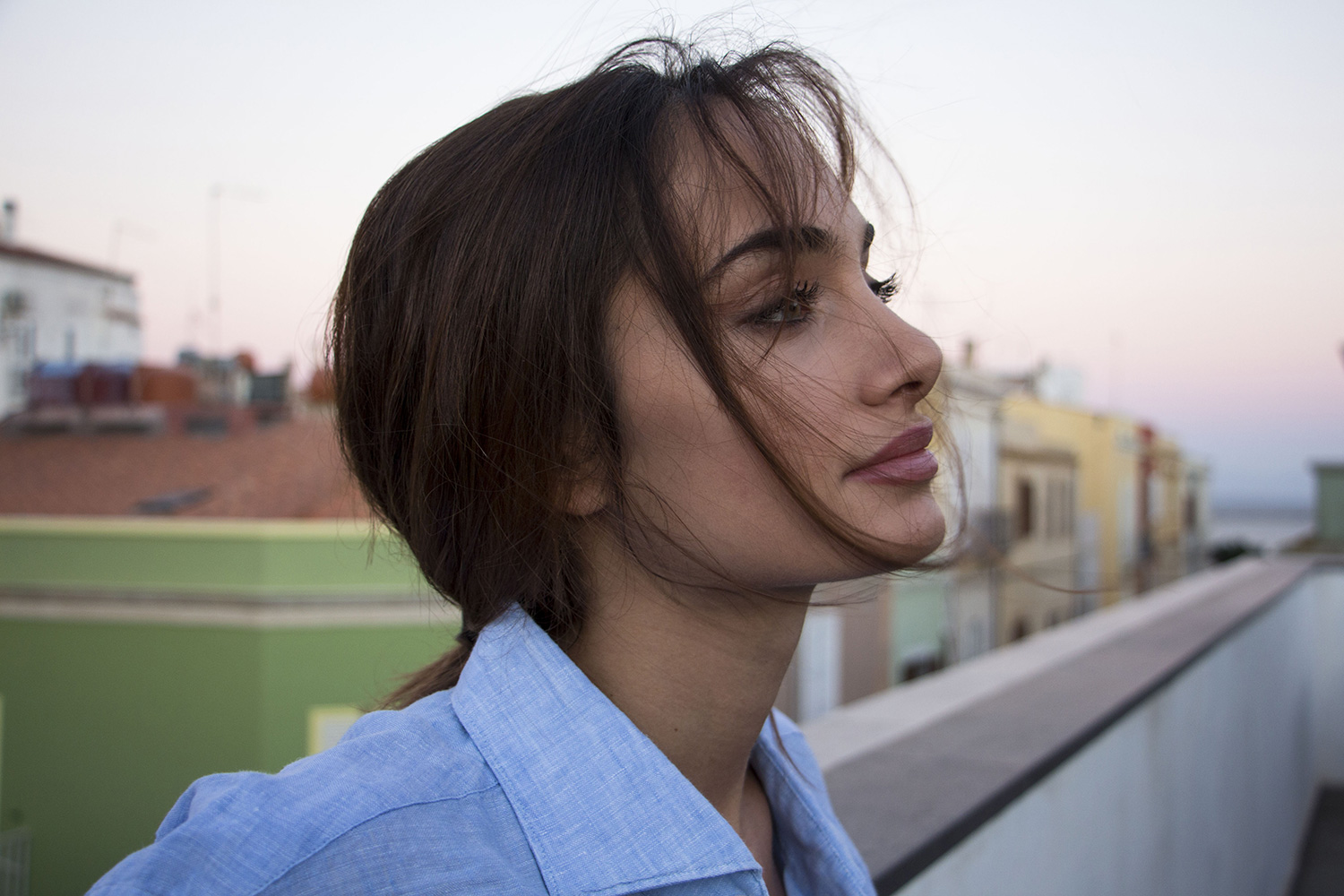 Denise Capezza grew up on stage wearing a tutu. After fifteen years of academic study, she graduated with a degree in modern and contemporary ballet. Because of a knee injury, however, she had to stop, and quickly decided to enter the world of cinema. Her interest in film had its roots in her life in Naples and carried on to Rome. There she was soon the protagonist of the world's TV campaign of the " Qatar Foundation ". But her stay in the capital was brief..
After auditioning several times in English, she was chosen to star in the Turkish TV series " Uçurum " (later sold in some Countries). She flew to Istanbul and learned Turkish in just three months. Despite her young age and lack of experience, Denise acted in harsh and difficult scenes, successfully portraying Felicia Matei. She was a young Moldovan girl and victim of prostitution traffic.
The Turkish public fell in love with Denise's character.. So, after two seasons of " Uçurum ", she started starring in other important projects.. " Inadına Yaşamak ", " Düşler ve Umutlar ", " Darbe ", " Aşkın Dili Yok " and " Hep Yek ". She also learned Turkish sign language to interpret the deaf Canan in a TV series about the conflicts between Kurds and Turks. For the filming, she moved to Kurdistan, in the province of Van, despite the delicate political situation there.
Emboldened by the work experience gained abroad in three years, Denise decided to return to Italy. Eventually she was chosen by director Stefano Sollima to play in the second (and third) season of the Sky TV series " Gomorrah The series ", as a beautifully melancholy and fatal Marinella.. Both a victim of and executioner of the camorra world.
In 2017 she was with Clive Owen in the noir short movie " Killer in Red " for Campari, created and directed by Paolo Sorrentino.
In February 2018 she's among the protagonists in " San Valentino Stories " . Then, she's at the theater with "After The End" by Dennis Kelly directed by Francesco Saponaro.
In 2019 she plays Angela, a pulp character, protagonist of Mauro Russo's first feature film.